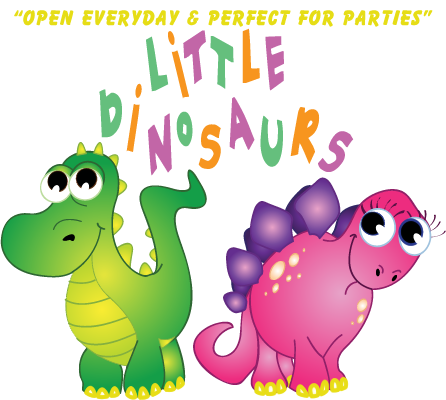 Our Parties
All Birthday Party's Receive: A Free £315 Voucher For A Family Photo Shoot Experience.
We are a Fantastic Venue for parties of any size. We have a lovely Summer Garden and are perfect for Exclusive Private Hire , or simply have a smaller party while open to the public, all in a Beautiful partly wooded location.
No fuss, No mess, just Fun Fun Fun!
Another birthday party to organize, wondering what to do? Let our experienced staff take the stress and strain by booking your party at little Dinosaurs.
Our parties will include:
Sole use of the Dinosaur party area for 2hrs or Exclusive hire of the whole venue. Party invitations. Arrival snack of fresh fruit & Pom bear crisps. Homemade Dinosaur sandwiches, Margarita Pizza, Ice cream & sprinkles, Unlimited jugs of Squash. Colouring in sheets Quality Themed party packs: fun, interesting and educational.
Optional Extra's
We offer delicious homemade platters that are popular for those wanting some nice nibbles for the Adults or perhaps just some fresh croissants served on Olive wood boards for those of you having a morning party. Further details on request.
To book your Party:
email info@littledinosaurs.co.uk with dates and attach a contact number. We will send you options & prices as soon as possible and always within 48 hours.
Office hours - Monday to Friday 9am to 5.30pm